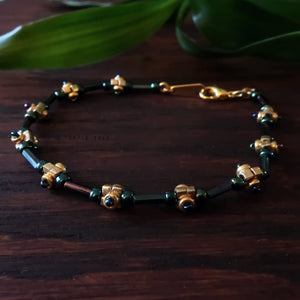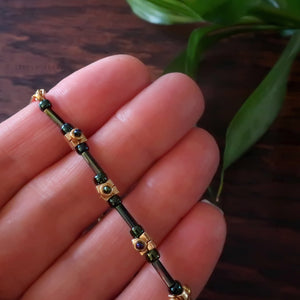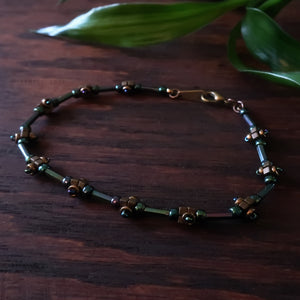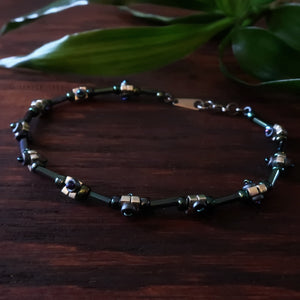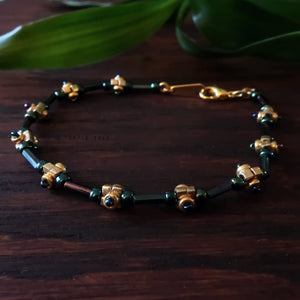 Temple Tree Lost Circuitry Beadwoven Bracelet with Rivets v3 - NeoChrome
Half modern, half temple-found relic.
Uniquely handwoven glass bead bracelet featuring iridescent green metallic bugle beads, matte green rivets with your choice of accent color.

Double-stitched and woven using the strongest poly-thread available; guaranteed against breakage.
Bracelet measures 2-3 mm in width.
Bracelet measures 7.5 inches including matching lobster clasp.
© 2021 Temple Tree | Heart in Hawaii

Custom color and length orders welcome!


Professionally handmade in the US; heirloom quality beadwork

Truly unique; exclusive design; direct from the artist


Gift wrapping and standard US shipping included