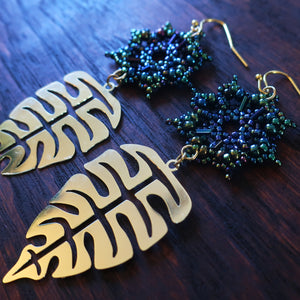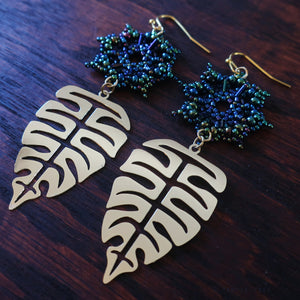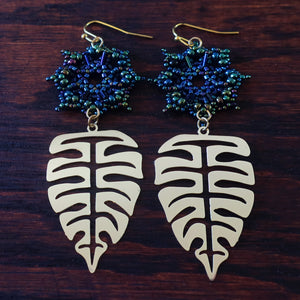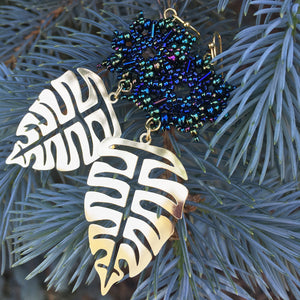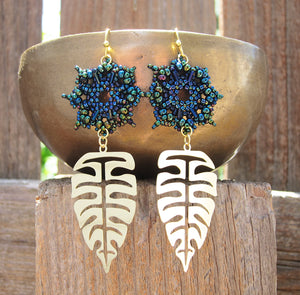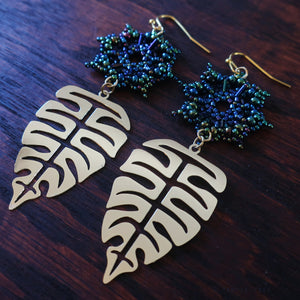 Temple Tree Dharma Wheel Beaded Earrings with Monstera Leaves - Galactic Blue
Ornate and symbolic Dharma Wheel inspired mandala earrings, uniquely hand woven using iridescent and silver-lined navy blue glass beads, along with large, lightweight metallic monstera leaves.

Mandalas measure 28mm (just over an inch) each.
Total length with brass ear wires: 3.5 inches (85mm.)

Available in silver or gold color.
© 2020 Temple Tree | Heart in Hawaii

Scroll down for video ↓
Also available in other colors; customs welcome!

Professionally handmade in the US; heirloom quality beadwork

Truly unique; exclusive design; direct from the artist


Gift wrapping and standard US shipping included