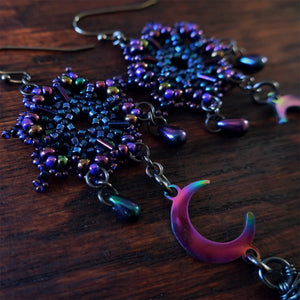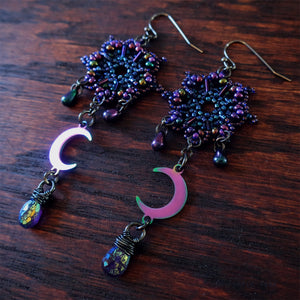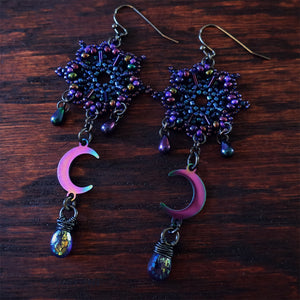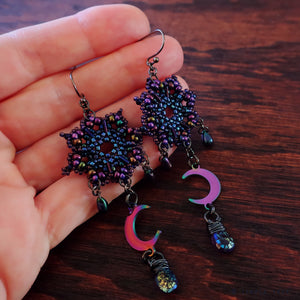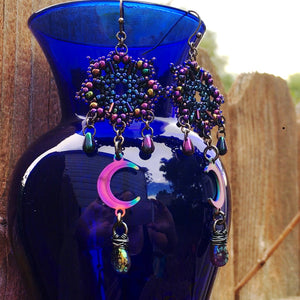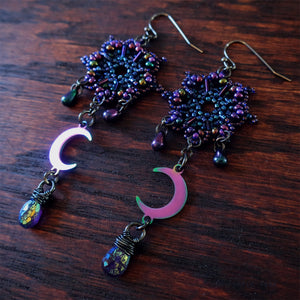 Temple Tree Galactic Purple Dharma Wheel Beaded Earrings with Amethysts
Ornate Dharma Wheel inspired dangle earrings, uniquely hand woven using iridescent and silver-lined navy and purple glass beads.
Also includes 2 matching crescent moon components and 2 hand-wrapped 10x6mm iridescent treated "mystic" amethysts. 
Mandalas measure 28mm (just over an inch) each.
Total length with ear wires: 3.25 inches (82mm.)
© 2020 Temple Tree | Heart in Hawaii

scroll down for video ↓


Professionally handmade in the US

Truly unique; exclusive design; direct from the artist


Gift wrapping and standard US shipping included