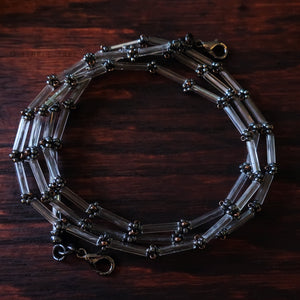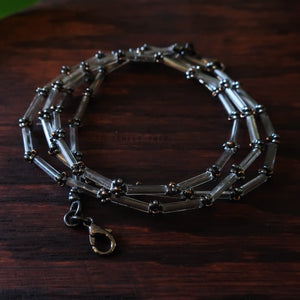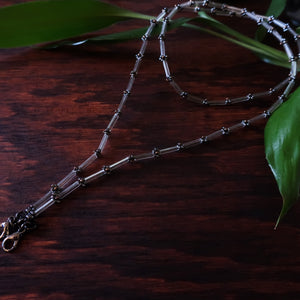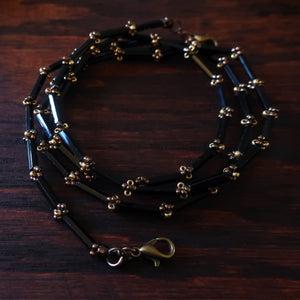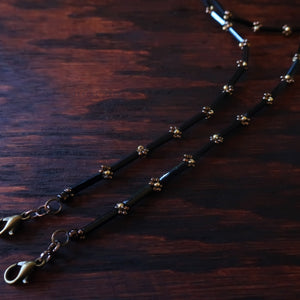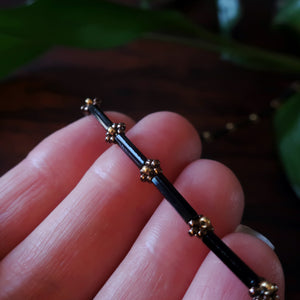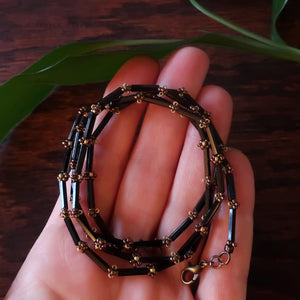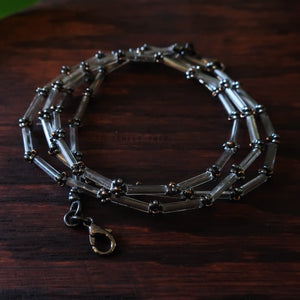 Temple Tree Curio Weave Beaded Mask Lanyard - Your Choice of Color
Uniquely handwoven, thin (1-2mm) chain for behind-the-ear masks.

Features beautiful crystal, orange or black 1890's Venetian hex-cut glass tubes paired with tiny metallic grey and bronze glass seed beads.

Standard lanyard length: 24 inches.
(custom length orders welcome!)

Made with future alternate use in mind using easily interchangeable hardware: easily covert to glasses chain or necklace.
Woven with the strongest poly-threads available; guaranteed against breakage.
Named curio for it's antiquitous appearance, those who enjoy symbolism might notice the repeating ancient endless knot symbol in this pattern, also known as eternal knot, or "Shrivatsa" in Sanskrit.
© 2021 Temple Tree | Heart in Hawaii

Scroll down for video (shown along with Bamboo Weave lanyards)
Also available in other colors; customs welcome!


Professionally handmade in the US; heirloom quality beadwork

Truly unique; exclusive design; direct from the artist


Gift wrapping and standard US shipping included