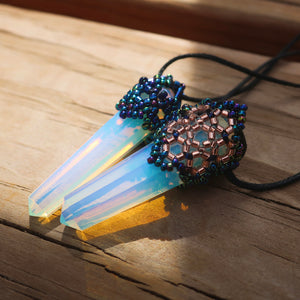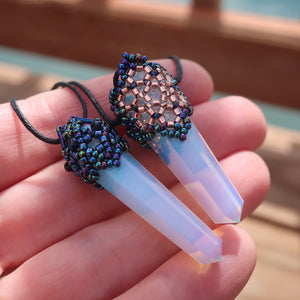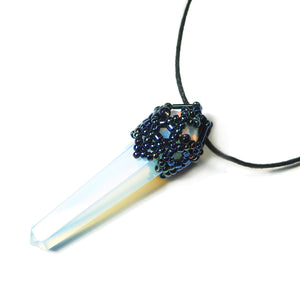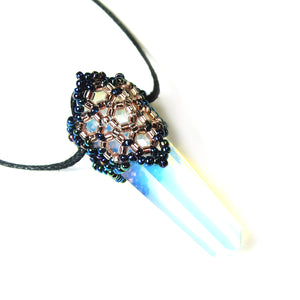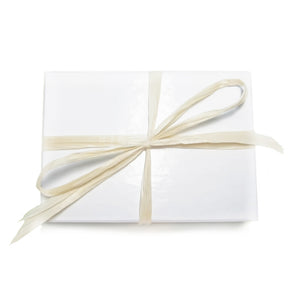 Temple Tree Beaded Mandala Crystal Pendant - Opalite with Galactic Blue
A hexagonal glowing opalite point, ornately hand beaded using tiny glass beads in an irridescent blue.
Pendant "one" measures 1.5 inches (8 x 40mm,) and includes black waxed cotton necklace cord which can be shortened to desired length.
Pendant "two" measures 1.5 inches (10 x 40mm.)
Only one available until I can acquire more crystals.
(please note that opalite is not opal or a natural crystal, but a magical looking man-made glass.)

© 2020 Temple Tree | Heart in Hawaii

Scroll down for video ↓

Professionally handmade in the US; heirloom quality beadwork

Truly unique; exclusive design; direct from the artist


Gift wrapping and standard US shipping included