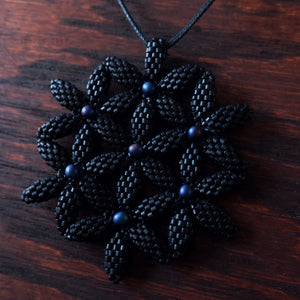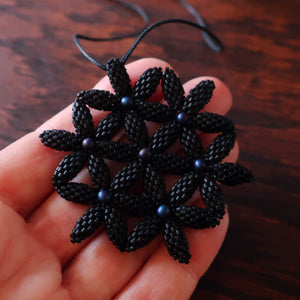 Temple Tree Flower of Life Beaded Pendant - Matte Black
A unique, large flower of life pendant, handwoven using over 1,100 tiny matte black and iridescent blue glass beads, strung and stitched one bead at a time.
The pendant measures 2.25 inches in width and length.

Includes 18-inch black cord.
 Scroll down for video! ↓
© 2019-2020 Temple Tree | Heart in Hawaii
Also available in other colors; customs welcome!

Professionally handwoven in the US; heirloom quality beadwork

Truly unique; exclusive design; direct from the artist


Gift wrapping and 1st Class US shipping included