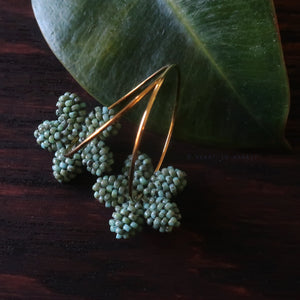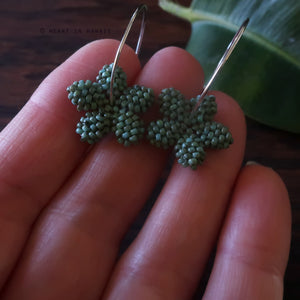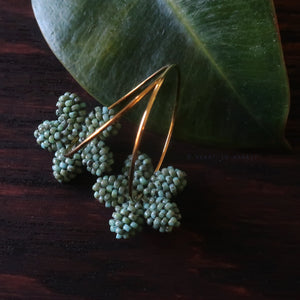 Heart in Hawaii Tiny Plumeria Flower Hoops - Faux Turquoise
Sweet little plumeria flower earrings, hand beaded using over 200 super-tiny faux turquoise glass beads, strung and stitched one bead at a time.
The tiny flowers are sturdy, very lightweight, and measure 17 millimeters.
The brass hoops measure 25 millimeters.
Total length of earrings: 32mm (about 1.25 inches.)
© 2018-2021 Heart in Hawaii
Also available in dangle design; sold separately
Also available in other colors; sold separately
Professionally handmade in the US
Truly unique; exclusive design
Gift wrapping included